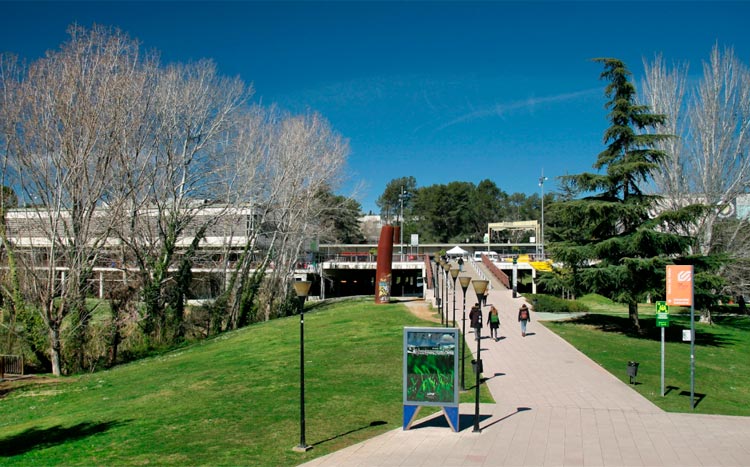 Bellaterra, Campus and Services
A student residence in or near Bellaterra offers many possibilities. Bellaterra is a spectacular campus, made up of beautiful green areas. It is part of the Autonomous University of Barcelona.
What are the characteristics of the Bellaterra campus?
We explain it below. It is a natural setting that offers ample walking space. A relaxing natural environment that, on the other hand, is located very close to the city of Barcelona. This way, in less than an hour, the student can travel to the capital if he wishes. You can easily get there by public transport.
The university complex is perfectly connected by bus service. In addition, however, the green environment also promotes sustainable mobility. Walking and cycling are two very healthy options. In addition, it is very well connected with strategic points such as Barcelona Airport. The Autonomous University of Barcelona is made up of different campuses. However, this is the most important thing.
Services available at the university
The university complex is not only made up of forests and beautiful green areas, but also a wide variety of services. For example, the student enjoys a quality offer in the catering sector in the local environment. And you can shop at stores. What other aspects can we value?
1. The Information Point is the heart of the campus
We would like to remind you that the Information Point is an essential reference for those who want to get to know the area and the university better. It is a service that is not only aimed at students who are currently studying, but also at future students. It is located in the Plaza Cívica.
2. Employment Service
People who enjoy services in Bellaterra develop in an environment adapted to your needs. They feel the accompaniment of the university throughout each academic year. The Employment Service is one of the most valued. Provides support tools to drive the search for professional opportunities.
3. The Fundació Autònoma Solidària promotes the search for the common good
The university environment is accompanied by learning beyond the classroom. Solidarity is one of the most important values at this stage. Through this, university students show their commitment to building a more humane, respectful and understanding world. The Fundació Autònoma Solidària, located in the university complex, highlights the importance of social action.
Therefore, a student residence in Bellaterra has a spectacular setting. And the Sabadell Station Residence Hall is very close to the campus. A strategic location that offers quality landscapes, culture and services. Contact us to find out all the details of our university accommodation!